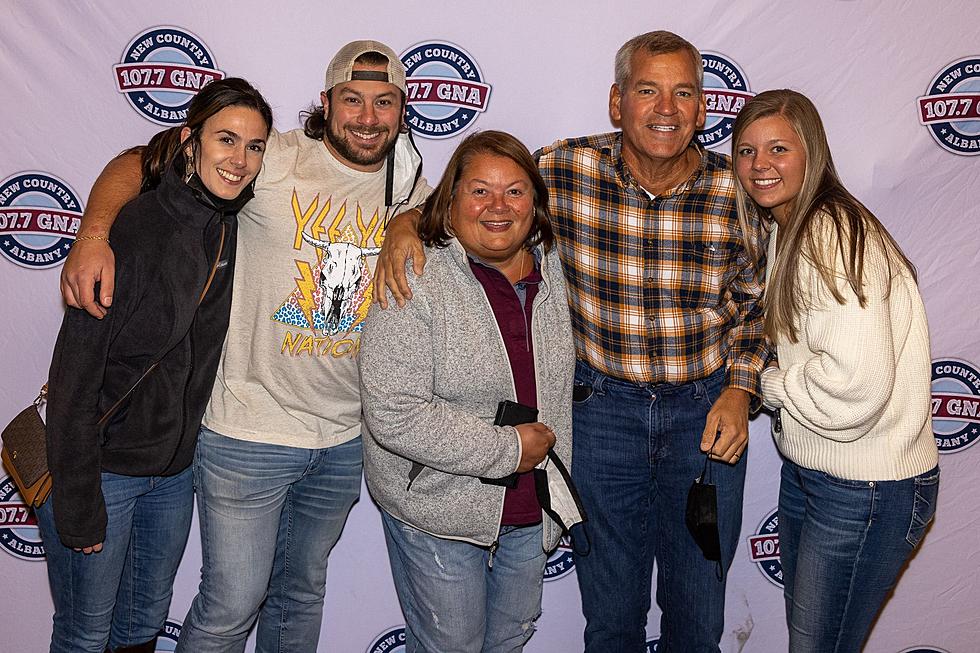 Were You There? See GNA's Hotshots Photos From Secret Star
Claude Sawyer For Nippertown.com
After a long 2 year hiatus GNA's Secret Star Acoustic Jam finally returned  - were you there?
We have certainly enjoyed having shows back over the last 4 months of so. But one KEY show was missing from the mix, and that all changed Wednesday, October 27th at the Palace Theatre with the return of Secret Star for our 14th installment of the show.
Our Secret Stars this go-around were Russell Dickerson (Making his 2nd Secret Star appearance), Riley Green, Travis, Denning, and Cam. What an amazing show from all 4 artists with so many highlights! And, well, the most important appearance of all was YOU and GNA Nation coming out for a great night of Country music and stories. Were you among the full-house crowd at the Palace? Check out our GNA Hotshots below to see if we got a photo of you and your concert crew hanging out at the show!
GNA Hotshots: Secret Star At The Palace Theatre 10/27/2021
It was another amazing GNA Secret Star Acoustic Jam at the Palace Theater Wednesday, October 27, 2021. Were you there? See if we snapped a photo of you and your concert crew!
GNA Secret Star Fall 2021 Artist Photos
See All 46 Artists Who Ever Performed At GNA's Secret Star
GNA's Secret Star Acoustic Jam concerts started back in 2014, and over the years an impressive list of Country stars have performed on the Secret Star stage. Check them all out!
Chase Rice At Empire Live 10/15/21
Chase Rice returned to Albany October 15th, 2021 for his first show at the new Empire Live on North Pearl Street. Check out these highlights of the show with local opener David J!