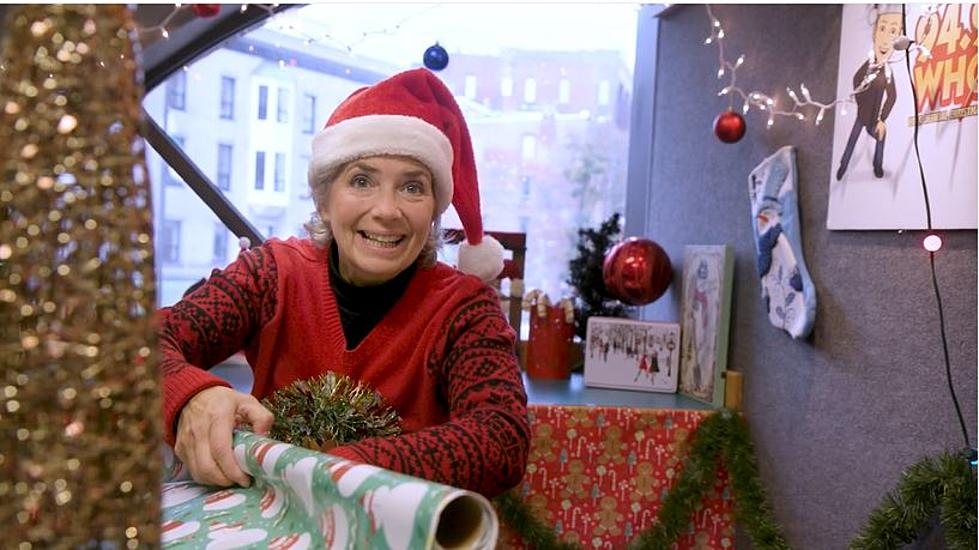 Watch How Excited Lori and Jeff Are About Their First Christmas on 949 HOM
knack-factory.com
Christmas music 24/7! Are you Team Lori or Team Jeff?
Let's break down the different teams:
TEAM LORI
Here's what you need to be on Team Lori:
unbridled enthusiasm for all things Christmas
a very ugly Christmas sweater
a Santa hat
high tolerance for eggnog
enjoys all Christmas lights - white, multi-colored, blinking, you name it
a 'good enough' knowledge of all the lyrics to every Christmas song ever written
Knack Factory came to 949 HOM and spent the day capturing Lori's enthusiasm in just 15 seconds. By the way, Kurt and the entire crew at Knack Factory should be your number-one choice when shooting any type of commercial video.
TEAM JEFF
Here's what you need to be on Team Jeff:
a tolerance of the holiday season
a love of the song, 'Grandma Got Run Over by a Reindeer'
doesn't own one Christmas article of clothing
all Santa hats are too small
thinking the best part of the holidays is all the cookies
only knowing the Jingle Bells, Santa Smells...version of Jingle Bells
While Knack Factory was here, they happened to notice while interviewing Jeff, that while he enjoys the holidays - Lori might be driving him a bit batty.
This is Lori and Jeff's first Christmas on 949 HOM. The switch has been flipped and it's all Christmas music until midnight on Christmas day. So what team are you on? Do you have all your Christmas shopping if not done, most certainly started? (Team Lori) Or are you waiting until Christmas Eve because Walgreens always has a healthy choice of gift cards to purchase? (Team Jeff) Either team, have 949HOM as your background to it all.
Mainers Say These Are the Best Christmas Tree Farms in Southern Maine
They're mostly all within 40 minutes of Portland!
Gallery Credit: Jadd
10 Unique Maine Christmas Trees Worth a Trip to See in 2022
There are a lot of great Christmas trees that go up for the holidays across Maine. But here are some that truly stand out as classic Maine.
Gallery Credit: Sean McKenna