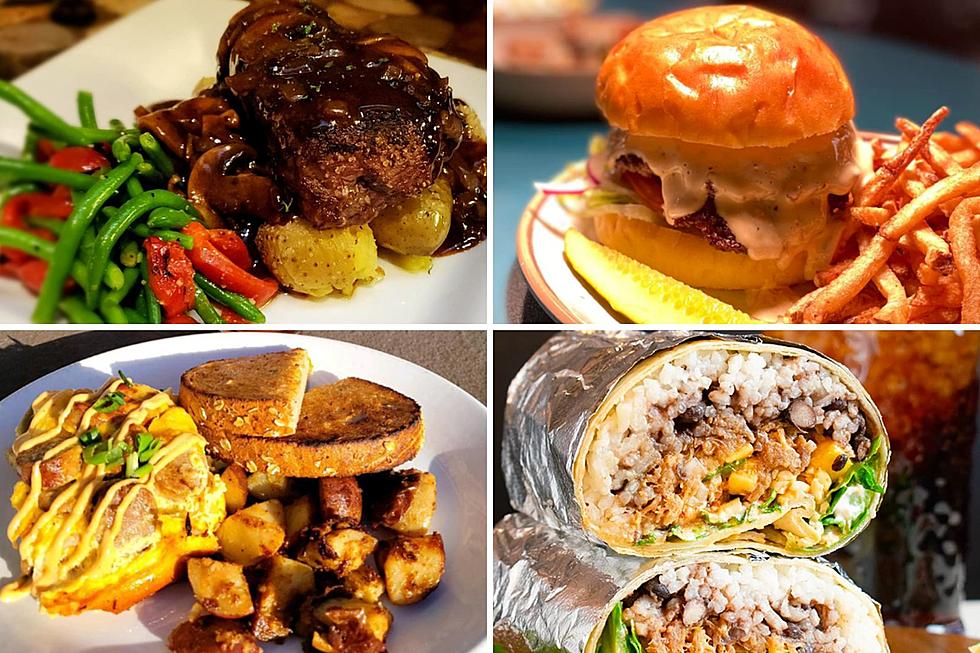 Grab a Bite to Eat at These 20 Hidden Gem New Hampshire Restaurants
The Lazy Lion, Alexandra's Bistro, Friendly Red's Tavern, EXILE Burrito via Facebook
There are countless places for visitors to explore in both New Hampshire and New England as a whole.
Tourism websites like Attractions of America have given their takes on the top things to do in New Hampshire, but sometimes, it's not always the popular options which are the best. Often times, the hidden gems make equally as much if not more of an impact.
We recently wrote about 20 destinations and activities that locals consider to be the Granite State's hidden gems. Some were on the more popular side, like Santa's Village and the Mount Washington Cog Railway, while others were previously unfamiliar to this writer. But let's narrow things down a bit more: how about restaurants?
New Hampshire has over 3,000 restaurants statewide, which goes to show how loud and proud our foodie population is. We all have our go-to cafes, diners, bars, and so on, but plenty of places often fly under the radar. Despite offering scrumptious eats, fantastic atmospheres, and excellent service, these restaurants are often unknown to us.
So, how do we find these establishments? We consult with the good people of Facebook, of course.
After putting out the call for recommendations on the best hidden gem restaurants in New Hampshire, we received dozens of comments from residents eager to show some love to their favorite spots. Let's see which establishments were praised.
Grab a Bite to Eat at These 20 Hidden Gem New Hampshire Restaurants
Here's a look at some of the many under-the-radar restaurants in the Granite State. How many of these places have you been to?
20 Under-the-Radar Restaurants in New Hampshire You Should Try Right Now
These are the most under-the-radar restaurants in New Hampshire. Under rated, under appreciated, and often times not noticed....give one of these hole in the wall restaurants a go!