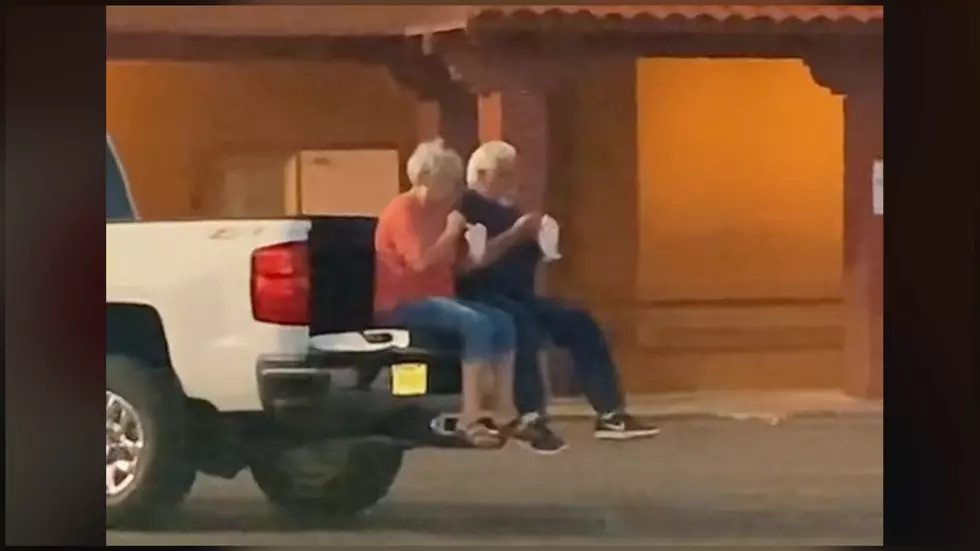 El Paso Couples Sweet Date Night Moment Turns Into Viral TikTok Video
Courtesy: @sackovkim via TikTok
I'm a hopeless romantic and I've been told that I am in love with the idea of being in love and it's true! Love is a beautiful thing so when I saw a viral TikTok video of a couple sharing a simple but sweet moment in the borderland, it melted my heart.
An El Pasoan with the TikTok username @sackovkim was out at an east El Paso shopping center in line at a local Sno Biz when she noticed an older couple enjoying a nice Spring evening on the back of their truck bed while eating their Snow Biz snow cones.
"Just eating shaved ice together on the back of their truck under the sunset," wrote the TikTok user followed by three crying emojis.
The video indeed had me looking like a crying emoji because of how precious and innocent that simple moment was.
The man in the video is seen kicking his feet back and forth. A gesture that reminds me of when I was younger and I myself would kick my feet back and forth while enjoying the happy moment I was in.
Comments on the video all agreed that the simple moment was in fact, relationship goals.
One person wrote,
"I'm gonna cry, this is so cute."
Same girl. Same.
Eric wrote,
"This kind of love is so rare nowadays."
Alex replied to the video with,
"Literally what we all want."
And Angel manifested his love life with his comment,
"awww.. they're so sweet.. How I wish I'll find love like that."
Although I've never been married, I do know that one piece of advice I hear married couples give others is to never stop dating each other.
No matter how many years you're married, make sure to plan date nights to keep that flame going and to keep the relationship interesting!
I can only think that that's exactly what this couple was doing on this nice El Paso evening; Having a date night while eating a snow cone and talking about life.
Brb. Crying happy tears!
Court Del Norte Motel