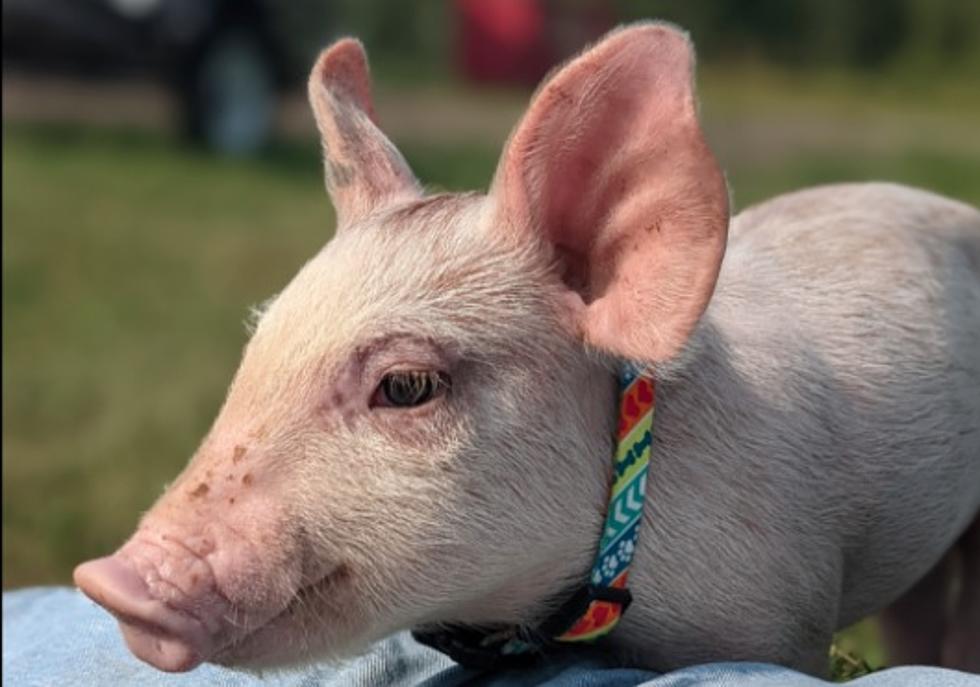 Baby Pig Found Abandoned Along I-80 Needs Your Help
Bryce Andrews
GoFundMe pages have become a popular way of raising money for a variety of worthy causes. But I think this is the first one that I've run across that involves a pig. But this isn't just any pig. Babe, as she has been named, was rescued after a harrowing ordeal, and now she needs your help to get some much needed medical attention.
Several weeks ago a listener named Bryce Andrews was traveling along Interstate 80. That is when he found Babe the pig, wandering around in the middle of the interstate! Certainly not a safe place for a pig of any size, much less a baby. Bryce isn't quite sure how Babe got there, but concluded that she must have fallen off of some sort of transport vehicle. Bryce was able to coral the little pig and and load her into his vehicle. Amazingly, she appeared to walk away from the incident without a scratch.
Bryce ended up taking Babe to a local vet to make sure that she didn't suffer any internal injuries from her apparent fall. While there was nothing to indicate an injury on the outside, the vet did find something wrong with Babe on the inside, damage to a femur in her leg. Without surgery, the leg won't heal correctly. So that is when Bryce decided to set up a GoFundMe page for Babe!
The goal is to raise $2500. All of the money raised will go to Babe's surgery and other associated medical costs. Help this little pig grow up normal and healthy!
Iowans Celebrate National Dog Day 2021
Our Favorite Photos Showing The Essence Cedar Rapids